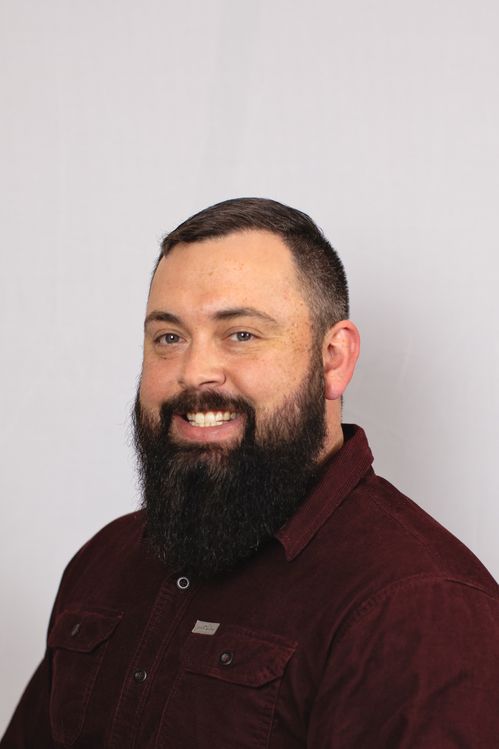 While I love being outdoors, hiking, reading, writing, and camping with my family (I've been blessed with a beautiful wife Jennifer, three rambunctious boys Jack, Henry and Calvin and most recently our fourth child (and only daughter) Joanna Grace) at my core I'm just a dime-a-dozen disciple trying desperately to pay attention to God's divine work in the everyday moments of our lives because I believe that knowing Christ's character and seeing His movements in our daily lives draws us all into organic worship of Him.
Director of Student Ministries & Pastoral Care
I'm the Director of Student Ministries here at Adventure of Faith. I definitely have the best job here, working with families, and people of all ages! When I'm not here at Adventure, you'll most likely find me on an adventure, as I'm always in search of one! You can usually find me fishing, paddle boarding, kayaking, hiking, singing or exploring of some sort! And these always involve people of some sort. Looking forward to meeting you if I haven't already!
Director of Children's Ministries
For as long as I can remember, working with kids has been a passion of mine. I worked as a special education teacher for 7 years before stepping into my new role as Director of Children's Ministry here at Adventure of Faith. The Navy brought my family to Washington from Indiana in 2012, and we've fallen in love with the Pacific Northwest. God has blessed me with a fun and adventurous family (my husband, Cory and our sons, Silas and Isaac). I'm excited to be here at Adventure with all of you, chasing Jesus and striving to be more like Him!
I'm the church's Financial Administrator now and I've stepped into big (beautiful) shoes. This job is a perfect blend of mundane financial tasks combined with the overarching challenge of protecting & nurturing the incredible blessing our church is to its members, visitors and Port Orchard community. Adventure is an amazing place and I feel blessed to serve on staff. When not at church, I spend time with my young adult daughters, my hubby and our multitude of pets. I enjoy all types of organizing, eating my husband's kitchen creations, reading WWII historical fiction, watching Bella's equestrian vaulting and cuddling with our multitude of pets.
Hi, my name is Candice Brady. I'm the Connections Director here at Adventure of Faith Church. God has put biblical community and hospitality on my heart. I love to see and encourage people to connect with one another and grow in their personal relationship with Jesus Christ. Along with that, I enjoy feeding people good food.

God has blessed me with my husband, Robert, and my daughters, Emma and Lily. Our family loves to go explore the great outdoors and playing games together. We also enjoy spending quality time with our Lifegroup, friends and our extended families. Our whole family feels called to serving and be a part of the biblical community at Adventure. Thankful for the ability and opportunity for us to each serve how God has called us.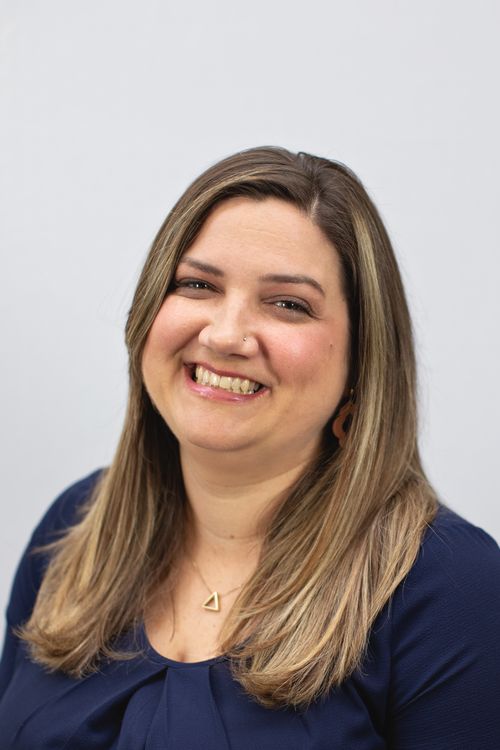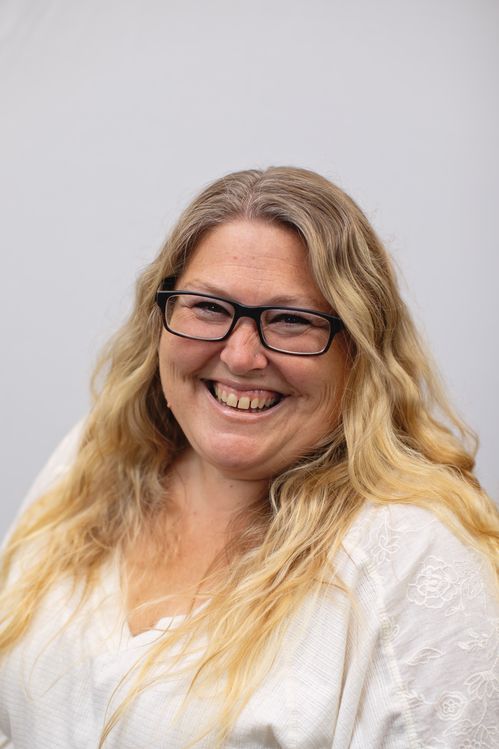 I've been a member of Adventure for 20 years, I have 4 children that are or have all attended Adventure, I have been involved in Mazatlan mission team for the last 4 years and took over leading the team 2 years ago. I'm also the sponsorship coordinator for both Senegal, Africa and Mazatlan, Mexico. This year the Mazatlan team has taken over running the Cafe/coffee, we look forward to serving our church community in this way. I love gardening and hanging out with my friends as often as i can. My family enjoys kayaking and camping as much as we can.
Creative & Communications Director
It's appropriate that the word Creative is in my job title, as I think that's how a lot of people would describe me. I love the entire creative process from long-winded brainstorming to perfecting the intricate final details as projects come together. This applies to the smallest endeavors at home like making good food and cakes, to big projects in spaces that use my architectural background. I love thinking through spaces and creative design with a heart toward serving all who might use it. Specifically at church, in everything from what's included in our worship services to how we experience the building, I'm invested in being mindful of creating things that point us to God, or are a reflection of where He is calling us as this joyful, messy, Adventure family. In the same way, you can find me crafting words that aim to communicate well not just what's going on at Adventure, but how what we are doing stems from the heart of who we are in God and the values he is calling our church toward.

If I'm not working or creating you can find me in the mountains hiking, camping or mountain biking with my husband and our two girls, curled up in a corner somewhere reading a book, dancing and singing in the kitchen to really loud music, watching alltheshows, or spending time with friends and family as much as possible!
My family moved to Port Orchard in 2001, and Adventure of Faith has been an important community for my faith journey ever since. I am blessed to be able to work with an awesome team leading musical worship and praising God on Sunday mornings. During the week I am a middle school band and choir teacher. I love spending time with my husband Zac and our two kids, being outside, going to concerts, reading, and learning new board games.
Hi, I'm Leah Espersen and I am the lead of technology. I love working at Adventure because we are more than coworkers, we are a loving family. Outside of church I play Pokémon GO with my family. It takes us on many outdoor adventures. I also love movies, Funko POPs, bunnies and coffee.
Director of Adventureland Christian Preschool
Working with kids and walking alongside parents as they navigate life with preschoolers is something I am passionate about! Eleven years ago my husband and I decided to attend Adventure of Faith Church because God's truth was taught, and our children felt loved and safe. Today the same thing is true, although our kids are now teenagers. I am so excited to be working on staff as the preschool director because I love God, love this church, and I get to use my many years of experience in the education field to equip and encourage others!